Description
Prairie Dog Boring machine model 700TWG
PAYMENTS AS LOW AS $114.19 PER MONTH*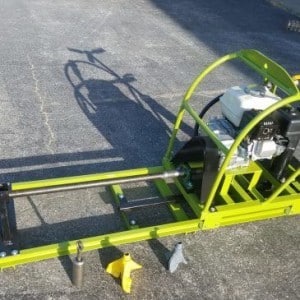 Weight: 195 lbs Dimensions: 32" x 66" x 18"
Engine: 6.5 hp Honda
Gearbox: Sealed, spur gear
Clutch: Centrifugal, oil
Advance: Rack & Pinion
Capacity: 2"-8" x 100 feet Perfect for utility installation in congested areas. Replaces missiles and operates in the same size( or smaller) launch pit with greater accuracy in a wider range of soil conditions. The versatility of different sized bores makes missiles obsolete.
* WITH APPROVED CREDIT THROUGH NAVITAS CREDIT CORP. MOST CREDIT APPLICATIONS PROCESSED WITHIN HOURS.